Instill confidence in your
connected products
Automated product security for connected devices and embedded systems, including: IoT, OT/ICS, Medical Devices, Connected Vehicles, and more.
Firmware isn't safe unless it's safe by design.
With over 20 billion internet connected devices today, connectivity is changing the world. For manufacturers, the ability to create new IoT, OT, and other connected devices and embedded systems has far outpaced their ability to keep those devices secure. Finite State is here to change that.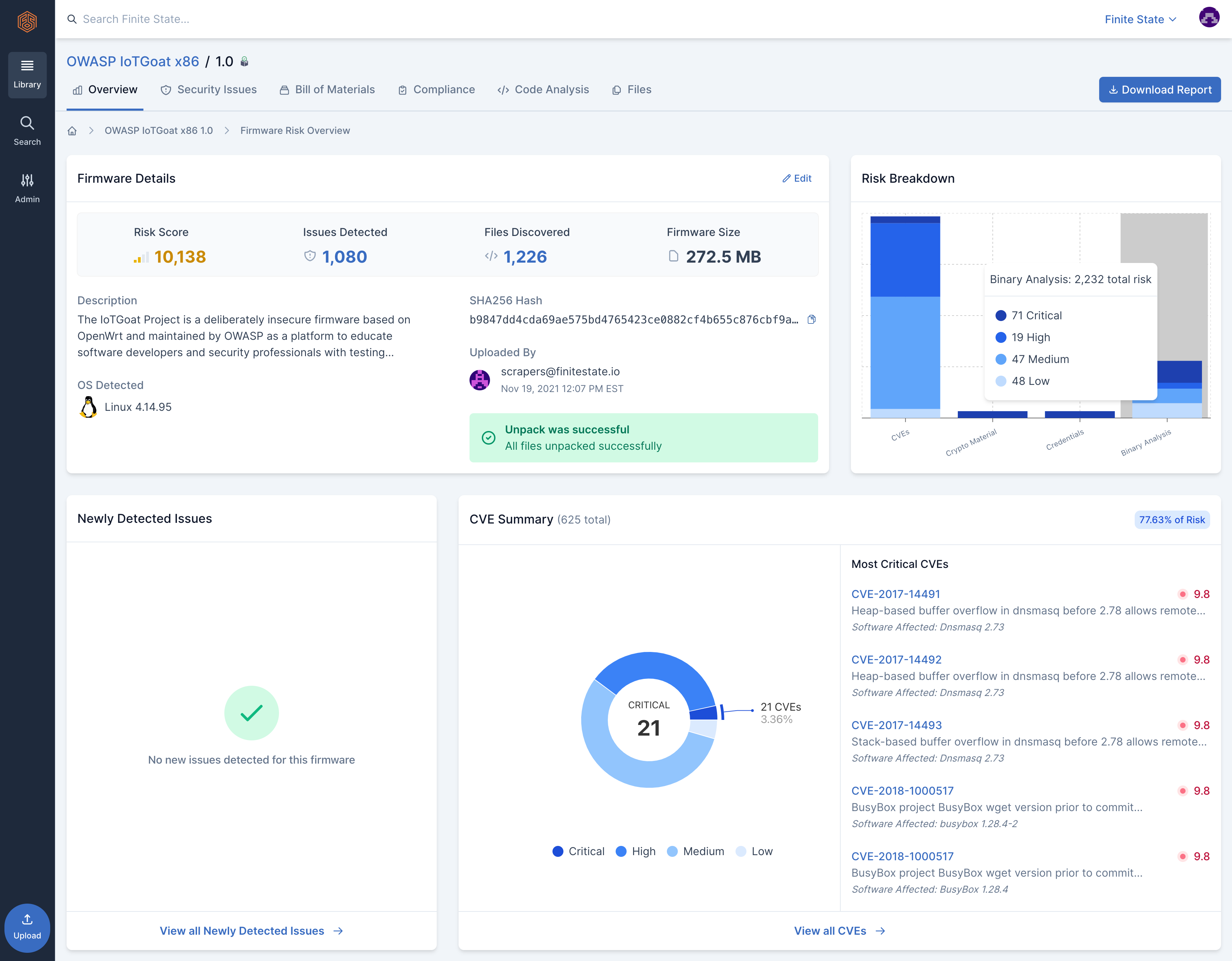 See everything
You can't protect what you can't see. Identify all device components, including third-party and open source.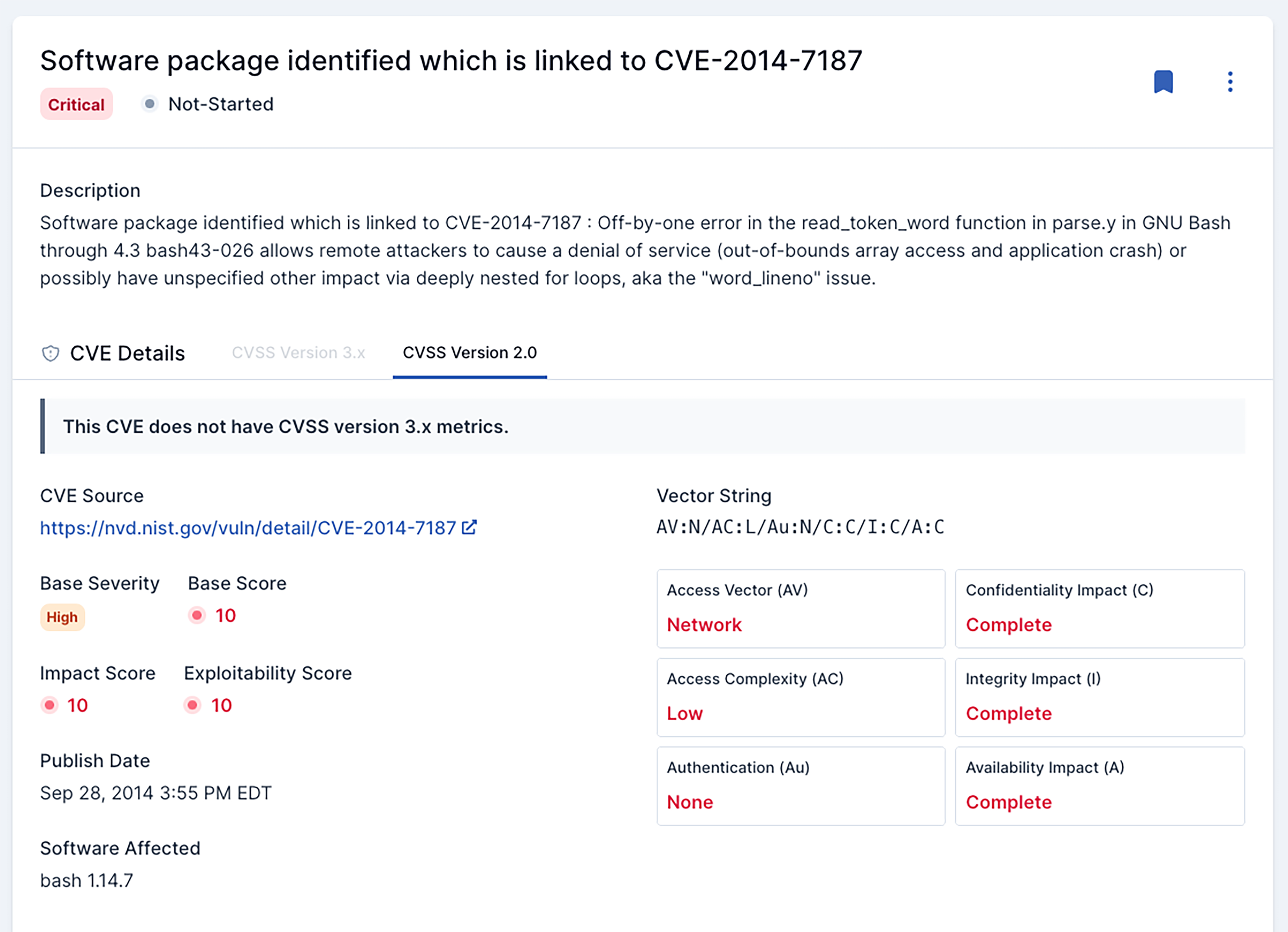 Secure everything
From hard CVEs to insecure configurations, the Finite State platform automatically uncovers security issues throughout your product portfolio and supply chains.
Get a free SBOM
Simply send us your firmware and we'll handle the rest.
"Finite State provides a holistic approach to analyzing devices, and the supply chain that underpins them.... We are excited to form this partnership to further support our customers with shifting security left into the design and development of these innovative products."
Peter Ellis
VP Corporate Development, Veracode
The Finite State Platform
A Full Context Approach
Our automated platform provides the most comprehensive solution for device manufacturers who want to secure their connected products. Here are some of the key features and benefits you can expect as a Finite State user:
Looking for something more specific?
Finite State for Your Industry