Government
Show proof of product and
supply chain security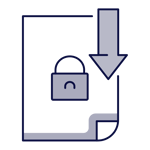 Provide verification and validation of testing
Test and analyze at scale with automated firmware analysis capabilities.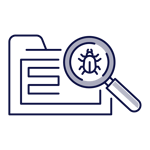 Quickly address new threats
Continuous monitoring allows your team to act before malicious actors are able to exploit security issues.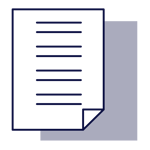 Produce comprehensive, machine-readable SBOMs
Gain full visibility into all hardware and software components.
Looking for the latest on Executive Order 14028?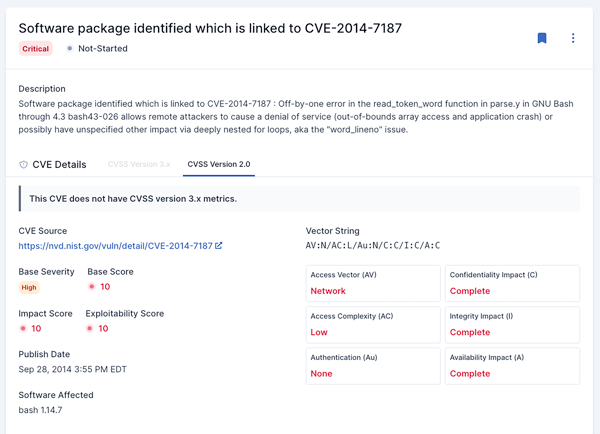 Advanced vulnerability & backdoor discovery
Discover and remediate security issues such as hard-coded credentials, known open source vulnerabilities, configuration errors, and crypto materials.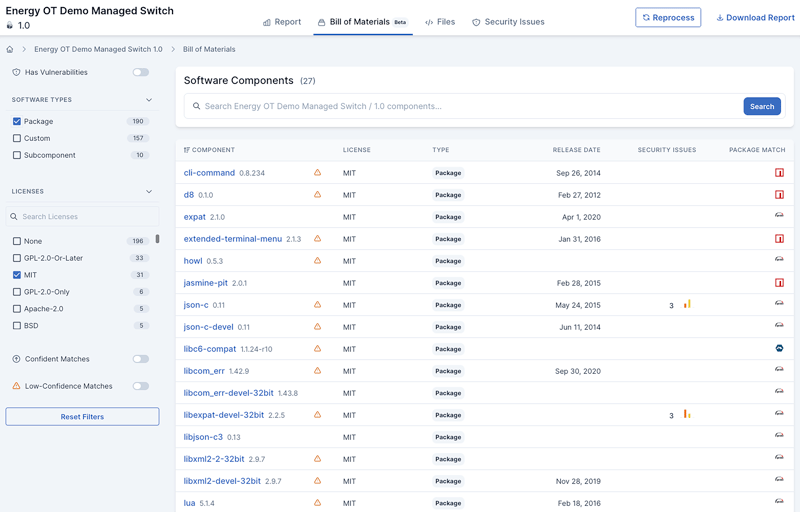 Uncover supply chain risk
Identify and address security risks inherited by your vendors and suppliers, including legal risk from unknown, undisclosed, or expired licenses.
Gain control over your security posture
Spurred by Executive Order 14028, Federal agencies are beginning to require validation of testing and security to anyone selling software to the U.S. government. For a growing number of agencies, this includes connected devices tied to critical networks and infrastructure.
As a result, device manufacturers selling into the government will soon be met with stringent procurement requirements that demand proof of testing and product security. Even if you don't sell to Federal agencies, these standards will soon proliferate into the private sector, leaving your organization at a competitive disadvantage if you cannot provide assurance that your products are secure.
Finite State's automated product security platform gives device manufacturers visibility and control over their product risk and security posture, enabling them to instill confidence in the security of their products while meeting ever-evolving standards and reducing time-to-market.
Device Manufacturer Solution Brief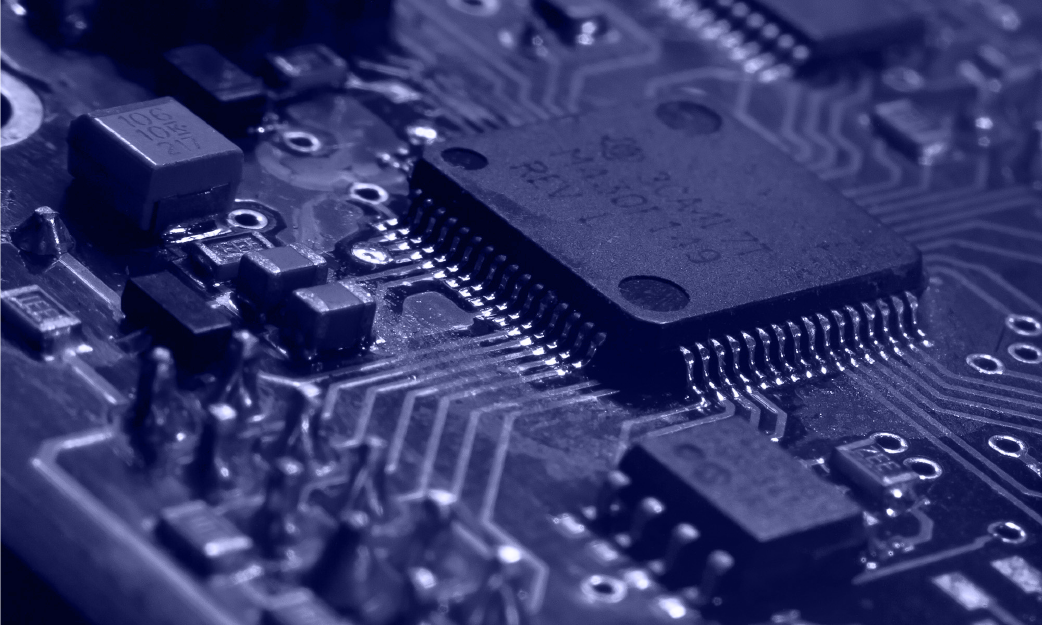 Device Manufacturer Solution Brief
See how Finite State helps device manufacturers produce secure, compliant products.
Supply Chain Security Guidance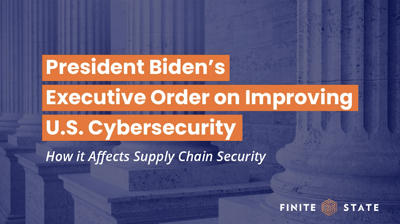 Supply Chain Security Guidance
Download our guide for addressing President Biden's Executive Order on Improving the Nation's Cybersecurity
Why AppSec Tools Aren't Enough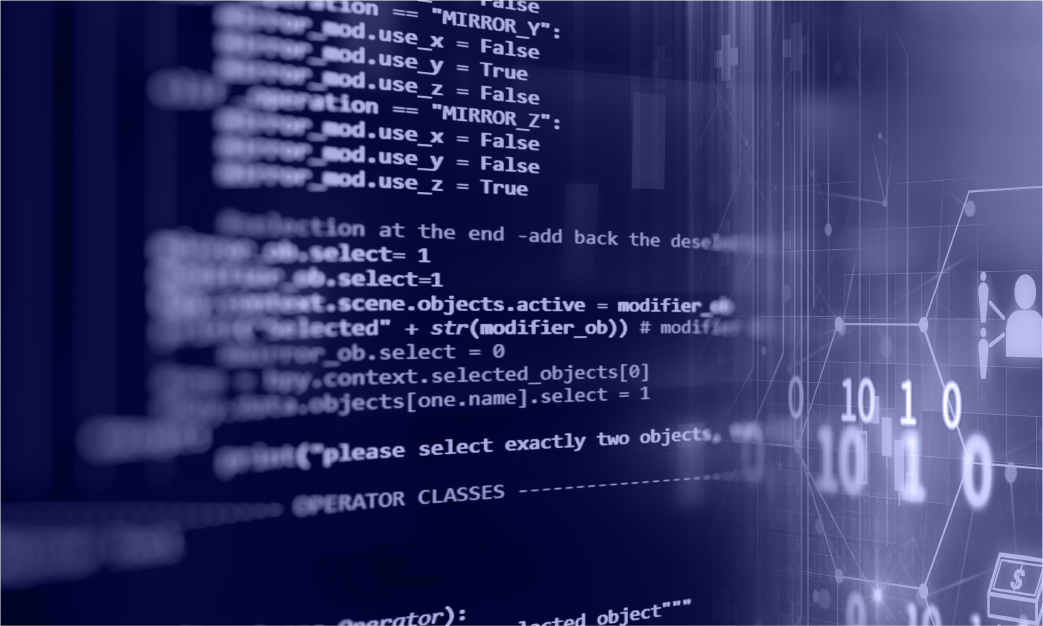 Why AppSec Tools Aren't Enough
Discover what AppSec tools fail to uncover in embedded products.
Visibility
Uncover product and supply chain risks.
Finite State tackles some of the most complex and daunting product security challenges for connected vehicles. Specifically, Finite State will identify and give guidance on how to remediate: